"That's impossible!"
Percy
Betrayal Part 1 is episode 6 of Quest 89.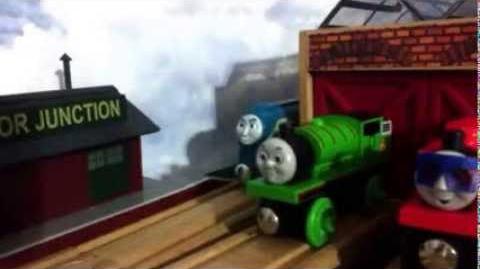 Connor rushes into the yard and explains to Ivo Hugh and Percy that Thomas has been kidnapped! As the 3 rush off to rescue their friend, while Diesel, Splatter, and Dodge try to convince a ship to take Thomas to New Zeland. Since New Zeland is the farthest place away from Sodor, Connor has to hurry! A water has fallen onto the line so everyone has to push it away and by the time Connor arrived at the port, Diesel, Frank, Splatter and Dodge head towards New Zeland with Thomas in tow.
Characters Edit